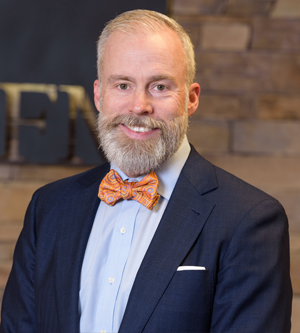 Longview, TX Office
2020 Bill Owens Parkway, Suite 200
Longview, Texas 75604
vfreeman@freemanmillspc.com
p: (903) 295-7200
f: (903) 295-7201
Vance P. Freeman
Partner
Mr. Freeman's practice focuses on complex oil and gas litigation and oil and gas related transactions. He has litigated class actions brought by royalty owners, landowner disputes, complex accounting cases, joint operating disputes, and intellectual property disputes. Mr. Freeman has litigated cases across the State of Texas and in California, New York, Florida, and Louisiana.
Mr. Freeman has also represented energy clients in the acquisition and divestiture of assets and the drafting and negotiating of leases, service contracts, and joint operating agreements.
Having grown up in Longview, Texas in an oil and gas family, Mr. Freeman returned to East Texas in June, 2006 to practice law with his longtime friend Kenneth Shore after the two practiced together in Dallas. Mr. Freeman is married to Meg B. Freeman, and they have five children.
REPRESENTATIVE ENGAGEMENTS
Represented midstream company in asset divestiture of over $150 million
Represented midstream company in acquisition of pipeline assets
Represented numerous E&P companies in acquisitions and divestitures
Represented gas marketing company in power plant supply contract